The weather here in British Columbia, Canada has been shit lately. No summer to speak of, I'm still wearing socks and shutting all the windows at night, huddled in a swearing bitter mass under down duvets.
To compensate I have developed an internet shopping addiction. I think I'm about 5 years tardy to the party on this one, but here I am, fashionably late, and broke too!
Here is what I have frittered away my money on lately (I did this for YOU!):
I have a total obsession with old Samsonite suitcases, this is a harvest gold Samsonite silhouette train case complete with tray AND key! Omg! I'm going to pop this in my bathroom and use it for makeup, skin cream etc. From Etsy, of course.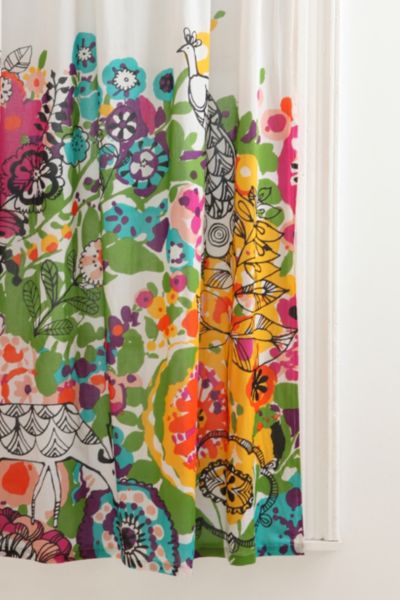 Woodland Garden Shower curtain from Urban Outfitters.  know that UO is for dirty try-hard hipsters, but I LOVE the colours and the deer and oh my god guys! It's a peacock!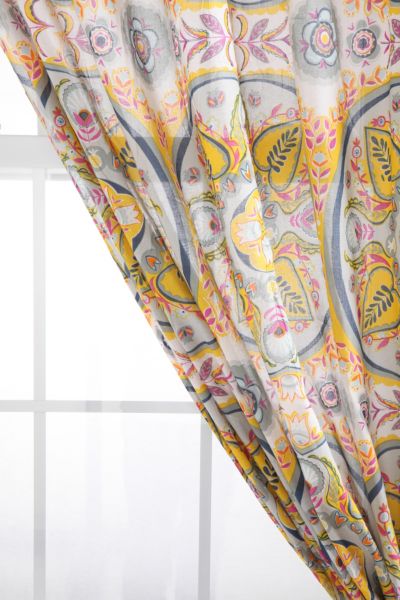 Also from the crack den of the evil fake-boho hipster are these luscious curtains…I am having a first world white lady crisis where I don't know whether to get these in curtains or a duvet cover…help?
Pillow made out of this fabric which I can't buy because it's too expensive for my giant pillows ($65/ea) and thisiswhyIdon'thavenicethings.
This ring, also from Etsy, because, well, obviously.
These pixelated and colourful flats from Aldo.
Ugh. I feel dirty, like a disgusting little consumerist trollop (at least until until I get all of my pretty new things at which point all thoughts of capitalist schemes to keep the common man down by continually motivating him to purchase more and more useless consumer goods, thereby ensuring his eternal existence on the hedonistic treadmill disappear from my mind in an orgy of wrapping paper and bliss)